Engine condition: busted rings and some cracked cam followers and thats it.
What we did: bought new rings, gasket set, camfollowers, new rocker arm and installed them and put every thing back together.
Problems after case was bolted together:
Cam and Crank weren't aligned , and the distrib. gear inside the engine was 180 degrees in the opposite direction.(so to fix we just changed the fireing)
After: the case leaked tremendously: I call a buddy and asked questions and decided to rubuild the engine again but do it correctly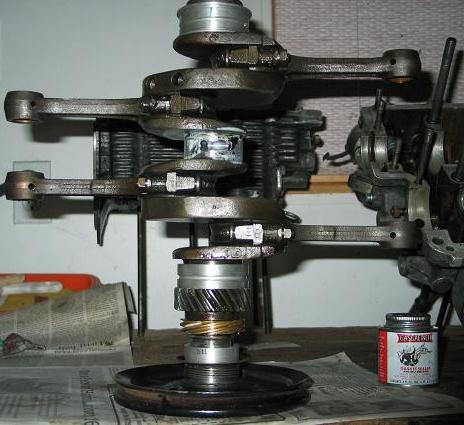 Car: 1973 Super beetle. 1600cc
bought in 2001 in Trumbell,Connecticut for $200 towed to Durham CT for $100
Condition- rot all over(floors, heater channels, rear crossmembers), Engine no run.
Now: Most of body is complete, Engine in process of rebuild,